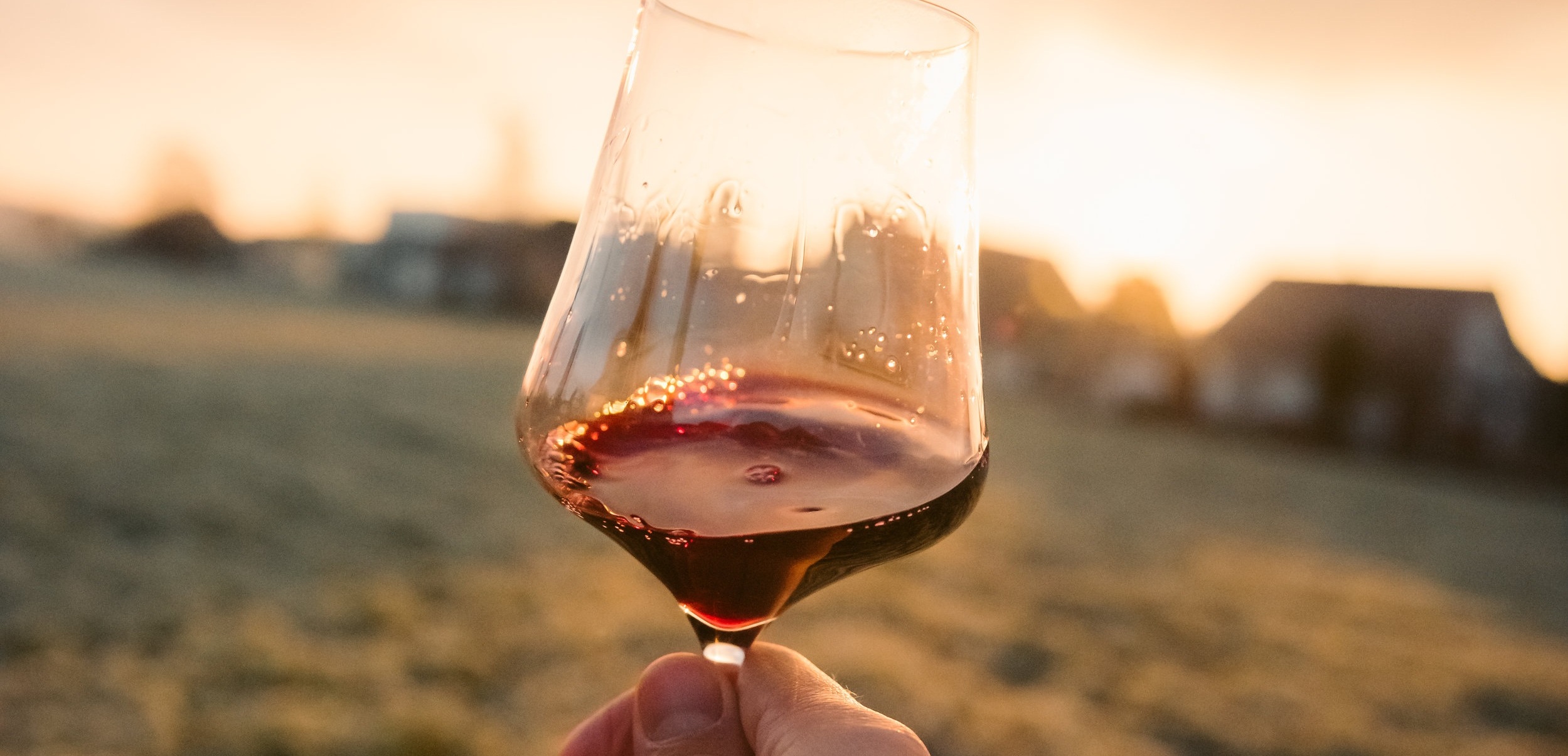 Pinot Noir is a grape that elicits passionate devotion from wine lovers, and is one of the most highly prized wines in the world.
This is possibly due to it being extremely temperamental to grow, so a great bottle is considered quite a feat. And up until the last decade it was extremely hard to track down a decent, affordable bottle, increasing it's allure to the marketplace.
But we like to think that it's popularity is because of the elegant characteristics this wine offers both red and white wine lovers.
And of course here in New Zealand we are extremely spoiled for choice when it comes to this beloved varietal.
THE FICKLE GRAPE
Like many wines, Pinot Noir was born in France. In fact these skilled producers call it 'Red Burgundy', after the beautiful region where it originates from. The world's most highly prized bottles of this varietal still come from Burgundy.
The Pinot Noir grape demands exacting climate conditions of warm days and cool evenings. The grapes are comparatively fickle to grow (due to things like rot and disease), but it is faster than other red wines to make once the grapes are picked.
Pinot Noir is essentially produced using the red winemaking process of fermentation and barreling (yes, it is almost always oaked - ideally in French Oak barrels).
It may surprise some readers to discover that Pinot Noir is one of the three grapes used in making Champagne. So effectively it can be used to make red, rose, sparkling and white wine. Such versatility must only add to the appeal.
Pinot Noir flavour
Pinot Noir holds a great spot in the 'spectrum' of red wines, it's not too dry or too sweet.
The primary taste profile is all about fruit, with various berries and cherry dominating the palate. But then layers of earth-driven herbal flavours kick in, and mushrooms and leather are commonly noted. Some tasting notes of more mature bottles will describe spices such as cinnamon, clove and smoky tobacco.
So overall, it's light and fruity, but also has tonnes of complexity and depth.
Red Burgundy bottles from France have similar fruitful flavours, but also develop a note affectionately called "Forest Floor" - referring to the aroma of freshly fallen damp leaves.
The aging potential for most Pinot Noir doesn't compete with heavier red wines, so it's perfect to drink when 'young'. Although of course some more expensive Pinot Noir will age beautifully from around five to ten years.
New Zealand Pinot Noir
Pinot Noir does extremely well in the following regions: Wairarapa, Marlborough, Nelson, Canterbury & Waipara, and Central Otago.
Like most wines, climate and soil are a major factor in defining a regional's style, so each one of these districts produces their own nuances of characteristics. But all are said to maintain structure and elegance, and an explosive fruit-driven intensity that has helped to create a significant presence in international markets and some important industry accolades.
Tasting notes on our Tohu Pinot Noir offer insight into an indulgent flavour profile;
"Displaying intense ripe dark fruit aromas underlined with bright florals and harmonious spicy oak notes, this single vineyard Awatere Valley Pinot Noir is selected from the very finest barrels to deliver a complex and elegantly structured wine. On the palate flavours of red and dark fruits are balanced with soft, silky tannins leading to a long, lingering and mouth-filling finish".
And, Tohu Awatere Valley Pinot Noir 2017:
"A deep ruby hue in the glass, this Awatere Valley Pinot Noir displays aromatic layers of cherry, plum and bright red fruit notes with hints of wild thyme. The palate is richly textured with flavours of red and dark fruit, spice and integrated French oak underpinned by nuances of dry herbs and savoury notes. Mid-weight on the palate, this wine is balanced with refined silky tannins that lead to a long and elegant finish".
Storing Pinot Noir
To maximize the shelf life of an unopened bottle, store in a cool, dark area, away from direct heat or sunlight. Try your best to keep the temperature steady.
Pinot Noir is made to be consumed 'young' - from between two to five years. Some brands will age beautifully after five to ten years, but they are generally quite expensive and rare bottles.
Storing opened Pinot Noir
Once you twist the cap your wine is exposed to oxygen and bacteria which begins to alter its colour, aromas and flavour.
Always sit your open wine in the fridge with the cap back on. It may seem strange to put a red in the fridge, but it's the best way to slow down the oxidation process and Pinot Noir is particularly sensitive to air.
Your Pinot Noir should still be drinkable for around three to five days. If in doubt, leftover Pinot Noir can also be used for cooking. Like most medium bodied reds, it's a great addition to rich, savoury sauces.
If you're concerned that it has turned, look at the wine in a clear glass for changes in colour and trust your sense of smell. Then taste it - it won't ever hurt you, even if it has turned. If you detect an 'off' odour, flavour or appearance, it should be discarded, unless you want to turn it into wine vinegar, which is becoming more popular (and is remarkably easy).
How to serve Pinot Noir
Serve slightly chilled, at around 15 degrees.
Impress your dinner guests by serving your Pinot Noir in a red wine glass with a wide bowl. Glasses made exclusively for Pinot Noir are a tad smaller in bowl size and stem than a red Burgundy glass, but most of us don't have the perfect range of glasses for every grape - so this one works just fine.
Nutritional information
Pinot Noir will vary greatly in terms of nutritional breakdown, especially as the fermentation process differs from brand to brand, season to season, and bottle to bottle, and depends greatly on the age of the grapes and style of wine.
But the experts can offer us 'averages' for standard bottles / glasses, when it comes to things like calories and alcohol content.
Calories in Pinot Noir
A 'standard' glass of Pinot Noir will contain around 120 calories (though the calorie content will change depending on the sweetness and ABV (alcohol) of the wine.
An easy thing to remember is the "bigger bodied" the wine, the higher the carb count will likely be. Lighter, dry wines like Pinot Noir will generally always have a lower carb count. Check the label before drinking if you are worried about these things.
Alcohol content in Pinot Noir
Because Pinot Noir is fermented from grapes some of the calories will be carbohydrates in the form of sugar, but the majority of calories actually stem from the alcohol content itself, which is usually around 11.5 - 13.5% ABV in this wine.
Preservatives and additives in Pinot Noir
Mass-produced wines often from overseas are more likely to be additive-rich. We recommend always checking labels.
In New Zealand, strict food safety regulations control the use of wine protectants or preservatives and all wineries are audited on this annually.
At Tohu, the concept of caring deeply for our lands and their rich and fertile condition create wines of personality and purity. We therefore use as little additives as possible and adhere to the strictest of standards. Our vineyards and winery are certified by Sustainable Winegrowing New Zealand.
Pairing Pinot Noir with food
If you're having a dinner party with a range of foods and flavours and you had to serve just one wine, Pinot Noir would probably be your best bet. It is a great varietal in that its light enough to pair with a grilled salmon pasta, but will also compliment rich red meat.
After dinner, a cheese pairing made in Heaven is Gruyère.
Pinot Noir compared to other Red Wines
Here are some characteristics to expect from Aotearoa's most popular red wine varieties, in order of "body":
Merlot: plum and cherry, less tannin, smooth finish

Syrah / Shiraz: dark berries, pepper, spicy aftertaste, high tannin

Cabernet Sauvignon: black currant and leather, high tannin, longer finish.